From Tuesday, the gal y'all love to hate, Contessa Brewer getting owned by one of the viewers. I find it ironic how Contessa talks about how many women John Mayer has "been in"... I love it, Contessa ain't takin' it all that good either, she looks like she's going to go postal in the camera shot there. She's still hot, I'd hit it.
Contessa reacts to hate mail,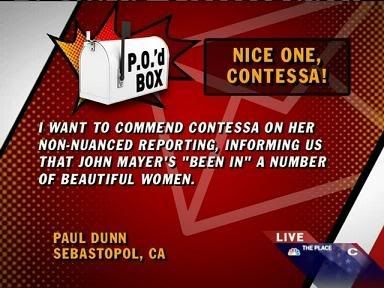 Screencaps courtesy of shadow at the Reporter Caps forum.