From a couple of days ago, this is FOX News hottie Jamie Colby filling in for Megyn Kelly on America's Newsroom. I can't believe Jamie pulled out the tiger print mini-skirt, damn foin. I like Bill Hemmer's sh** eating grin, he's like "jia!! I'm tappin' dat a$$ after da sho!!".
Jamie was bringin' it,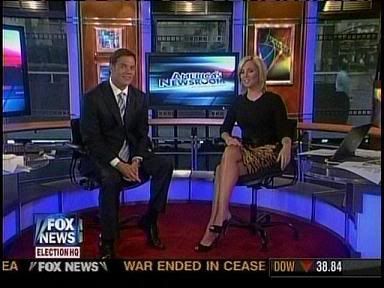 Screencaps courtesy of cody at the
Wide World of Women
forum.