From FOX News yesterday, this is FOXnews.com news editor and hottie Diane Macedo in a nice low cut top. I've only ever seen her face before so this shot is a nice treat, definitely would like to see all of Diane, I bet she's got an incredible body.
Diane is hot on the live desk,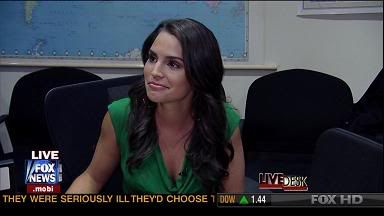 Screencaps courtesy of shadow at the
Hi-Def News Caps
blog.