Ever since she left for La La land as a correspondent, it's been rare to see all of NBC news babe Chris Jansing. Here she is doing a segment on cars and looking as good as I've seen her in a long while, showing a little up top and in a skirt. Gotta love the gang-bangers in the background checkin' out CJ.
Chris goes car shopping,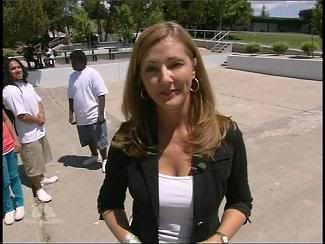 Screencaps courtesy of Moshpit at the Wide World of Women forum.