For y'all Jamie Colby fans out there, this from yesterday on FOX, gotta love those short skirts. Boots are OK, but it would've been hotter if she had a pair of wicked heels. I don't know how the dufus on the left keeps his stuff from falling out, he's always catching a peek at Jamie's sexy legs.
Jamie knows how to attract the lookers,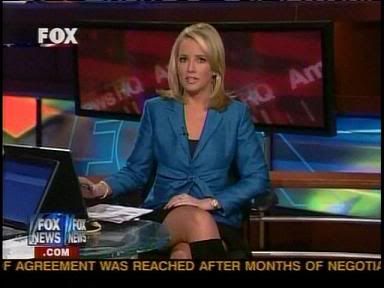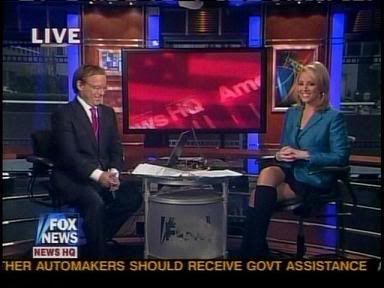 Screencaps courtesy of cody at the
Wide World of Women
forum.