Definitely would like to see more of Maria Menounos on the Today Show, especially when NatMo goes on mat leave. I didn't realize she was so tall (or maybe these guests are really short). Anyways, Maria's got the semi-loose top showing slight straps and a nice downblouse.
Maria's perky breasts (click to see the HQ image),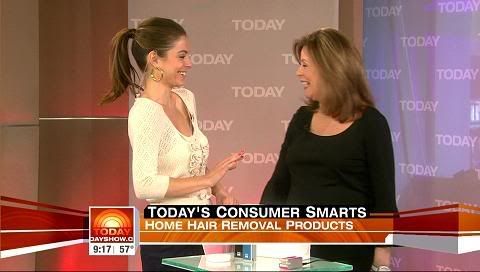 Screencaps courtesy of donkeed at the
Wide World of Women
forum.